A few days back I was flipping through old photo albums, memories from school and college. Back then we didn't own a digital camera and so the pictures are not only limited, but are a pleasant few. There is one picture of my friends and I eating at a roadside "chaineese" gaadi. This was one place we frequented, anytime hunger pangs hit. Much that this gaadi wala's menu was fun to read - bcoz of all the various ways you can spell (read misspell) 'chinese' dishes, his food was to die for! I don't quite remember eating Baby corn there, but mom made Baby Corn Manchuri or Chilli Baby corn at home.
With all these thoughts of yummy manchuris I simply had to make some right away. We like our food spiccyyyy, so if you want to try this and are not up for a heat attack on your tastebuds, tone it down to the way you like it.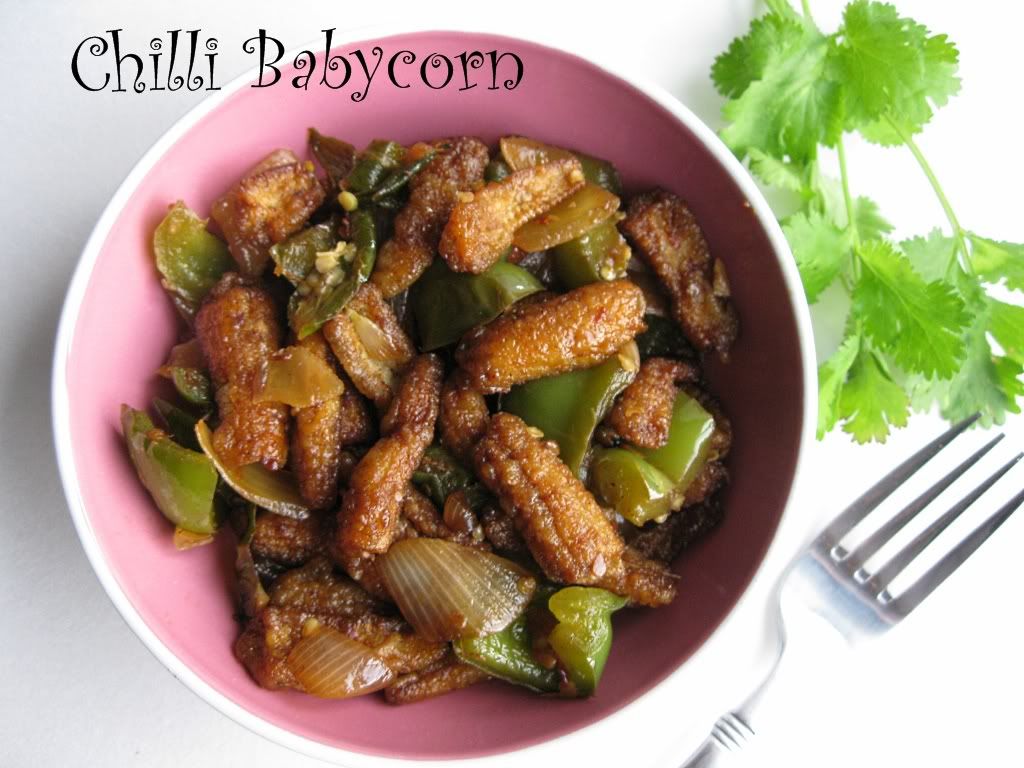 You will need:
15-20 Babycorn, cut lengthwise and into one inch bits
½ Cup Cornflour
Water as required
Oil for deep frying
2 tbsp Oil
1 Bellpepper, cut into 1" strips
1 Onion, cut into 1" strips
4 cloves garlic, chopped
½ tsp grated Ginger
12 Green chillies, cut lengthwise
2 tsp Dark Soy Sauce
1 tsp Hot chilli paste
½ tsp Sugar
Salt to taste
Make a paste of cornflour using water. The consistency should be enough to coat the babycorn. Drop in hot oil and fry till golden brown, drain on paper towels.

In a non-stick skillet, heat the 2 tbsp of oil. Add the green chillies, chopped garlic, grated ginger, onions and bell pepper. Saute on medium heat, till the onions are translucent and bell pepper is soft. Add the soy sauce, hot chilli paste and sugar. Cook for 30 seconds and then stir in the fried baby corn. Coat the baby corn with the sauce and veggies.Cook for a minute and season with salt.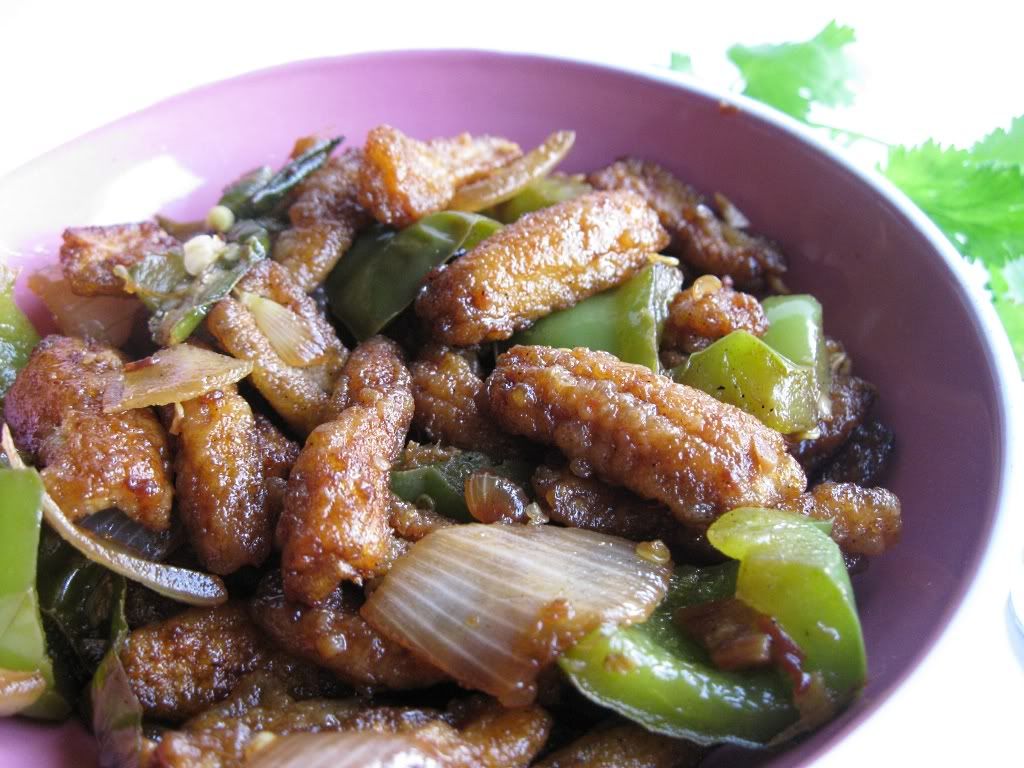 Mmmmm, this was lip smacking good!!